This will be a good year for the box office, just like last year.
Here are some of the movies I want to see that's coming out this year.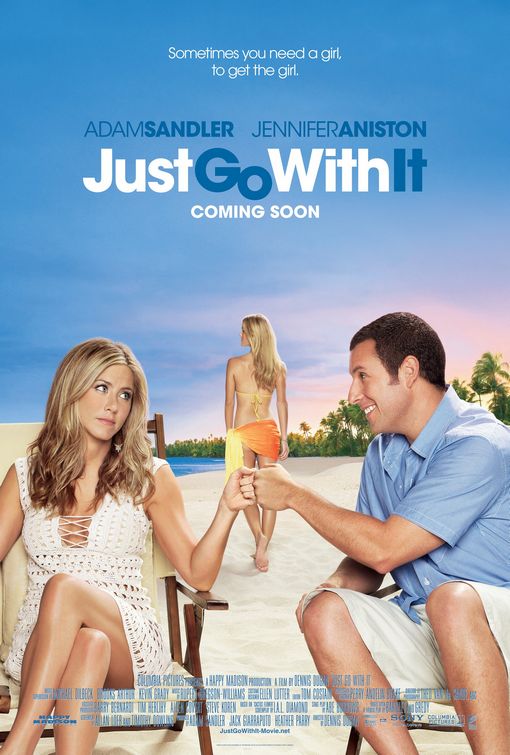 "
A plastic surgeon, romancing a much younger schoolteacher, enlists his loyal assistant to pretend to be his soon to be ex-wife, in order to cover up a careless lie. When more lies backfire, the assistant's kids become involved, and everyone heads off for a weekend in Hawaii that will change all their lives"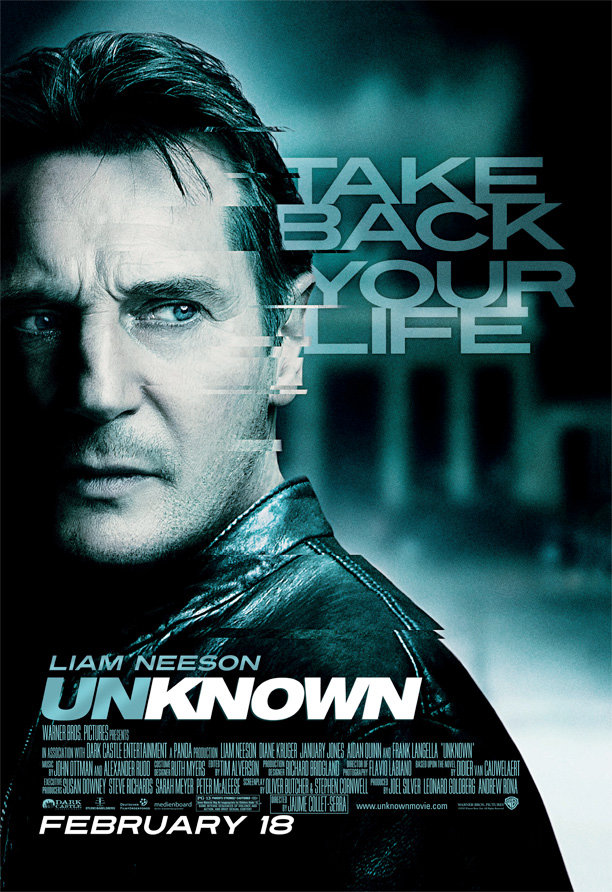 "Dr. Martin Harris awakens after a car accident in Berlin to discover that his wife suddenly doesn't recognize him and another man has assumed his identity. Ignored by disbelieving authorities and hunted by mysterious assassins, he finds himself alone, tired and on the run. Aided by an unlikely ally, Martin plunges headlong into a deadly mystery that will force him to question his sanity, his identity, and just how far he's willing to go to uncover the truth"
In theaters: Feb 11th (limited)
"Pulled between his strict Muslim upbringing by his father and the normal social life he's never had, Tariq Mahdi enters college in a state of confusion. New relationships with Muslims and non-Muslims alike challenge his already shaken ideals, and the estrangement with his mother and sister troubles him. With the help of new friends, family and mentors, he begins to find himself and open up to an Islam he hasn't been exposed to. But when the attacks of 9/11 happen without warning, he is forced to face his past and make the biggest decisions of his life."
"College freshman Adam Buckley sits blindfolded in the back of a van outside of a convenience store as the final step of his initiation into the Sigma Zeta Chi fraternity. Minutes later he finds himself dealing with the fact that a fellow-pledge just got shot while doing it. Frank, the senior fraternity brother in charge of the night's events, is able to get the injured pledge out of the store alive, but the fraternity's troubles are just beginning. Thinking they can get out of the situation without taking the pledge to a hospital, Frank decides the group will handle things themselves. But when every move is met with disaster, Adam must find it within himself to go against Frank and his new brothers in order to save his friend's life"
"Rick and Fred are best friends who have a lot in common, including the fact that they have each been married for many years. But when the two men begin to show signs of restlessness at home, their wives take a bold approach to revitalizing their marriages: granting them a "hall pass," one week of freedom to do whatever they want... no questions asked. At first, it sounds like a dream come true for Rick and Fred. But it isn't long before they discover that their expectations of the single life--and themselves--are completely, and hilariously, out of sync with reality"
"
Kyle Kingson has it all - looks, intelligence, wealth and opportunity - and a wicked cruel streak. Prone to mocking and humiliating "aggressively unattractive" classmates, he zeroes in on Goth classmate Kendra, inviting her to the school's extravagant environmental bash. Kendra accepts, and, true to form, Kyle blows her off in a particularly savage fashion. She retaliates by casting a spell that physically transforms him into everything he despises. Enraged by his horrible and unrecognizable appearance he confronts Kendra and learns that the only solution to the curse is to find someone that will love him as he is - a task he considers impossible. Repulsed by his appearance, Kyle's callous father banishes him to Brooklyn with a sympathetic housekeeper and blind tutor. As Kyle ponders how to overcome the curse and get his old life back, he chances upon a drug addict in the act of killing a threatening dealer. Seizing the opportunity, Kyle promises the addict freedom and safety for his daughter, Lindy if she will consent to live in Kyle's Brooklyn home.
"
"The story of a chameleon with an identity crisis."
"Recent MIT grad Matt Franklin should be working for a Fortune 500 company and starting his upward climb to full-fledged yuppie-hood. Instead, the directionless 23-year-old confounds family and friends by taking a part-time job behind the counter of a video store at the Sherman Oaks Galleria. But Matt's silent protest against maturity comes to a screeching halt once his unrequited high school crush, Tori Frederking, walks into the store. When she invites him to an epic, end-of-summer party, Matt thinks he finally might have a chance with the girl of his dreams. With his cynical twin sister Wendy and best friend Barry, Matt embarks on a once-in-a-lifetime evening. From stealing a car to a marriage proposal to an indescribable, no-holds-barred dance-off, these friends share experiences that will change the course of their lives on one unforgettable night in the Go-Go '80s."