This was actually my first NYE celebrating it out doing something with someone I care about. I enjoyed myself and loved the one on one convo with the babe...without all the arguing. lol
First we went to Grand Lux Cafe around 10pm. The service was excellent and the food was on point. I want to try their brunch selection, but thats for another day. After that we went to First Colony Town Square, where they had music, different type of street performers and fireworks. It was enjoyable. (is that a word?) A lot of people was there...everywhere.
When 12a.m struck I got my first kiss of the new year. lol it was sweet. A night to remember...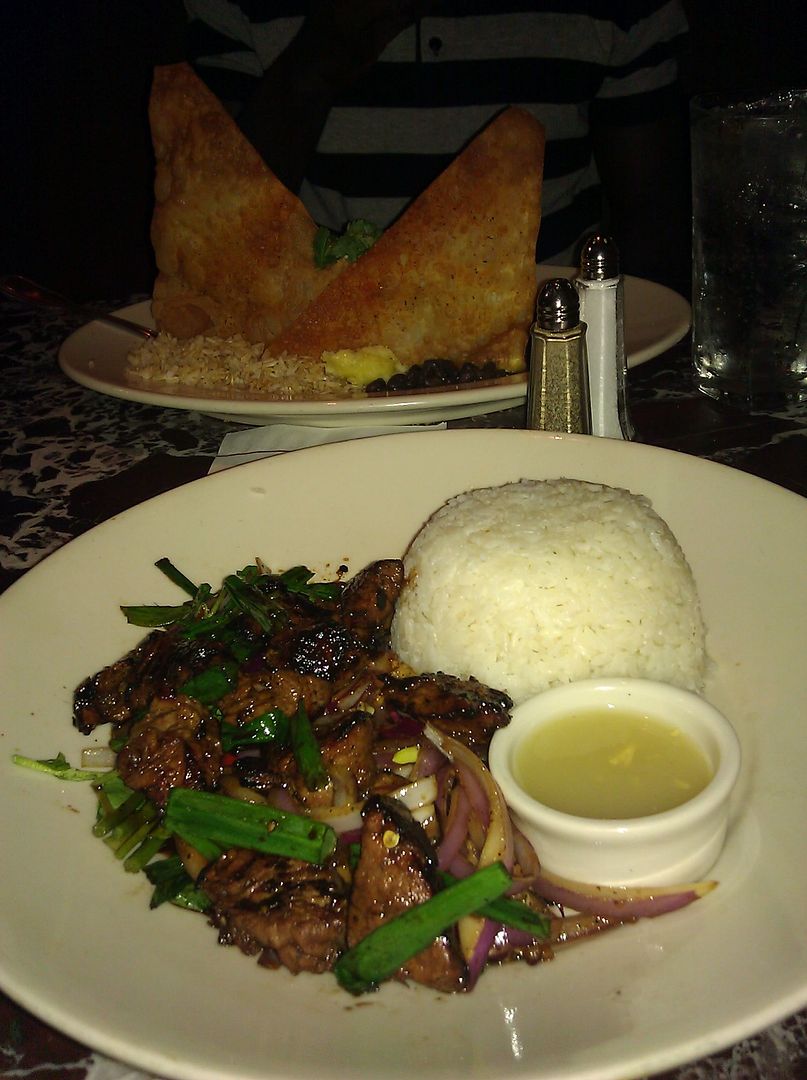 The Shaking Beef in front & Jamaican Pork
Tenderloin in Back
First Colony Town Square